While the Middle East has undergone a seismic shift over the past year, emerging superpowers, India, China, and Brazil, are set to dominate the next century. Israel understands that the world is changing, and is seeking successfully to forge new alliances. The Arab world, argues Jameel Zayed, needs to adapt, too, as the region's energy resources begin to fuel multiple superpowers.
Tuesday, 29 November, 2011 - 14:17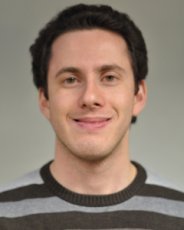 As the population of Europe and the US ages and their economies slow down, economic miracles half a world away begin to assert their dominance. History has been said to jump, not crawl, and recent international developments are paving the way for what may be the next leap.
The rise of the 'BRIC' nations (Brazil, Russia, India, and China), as predicted by a Goldman Sachs report in 2001, has become the new reality. Israel is keeping a watchful eye on the situation, positioning itself to be an 'early worm' for the new flock of potential superpowers.
China and India together are now home to over a third of the world's population, around four times that of the US. Which of the two countries will be the 'most' dominant over the coming decades remains an open question. With half the world's population now urbanised, clusters of megacities are turning into 'megaregions', generating two-thirds of all economic activity worldwide. Furthermore, this boom is concentrated in Asia, and on current trends, Shanghai, Beijing, and Mumbai will outrank Los Angeles, London, and Munich in the GDP table by 2025.
Another power on the rise with the weight to dominate the 21st century, is Brazil. Like China and India, Brazil faces challenges to its growth, for example, persistent corporate tax evasion. Despite this, Brazil is a resource-rich world leader in renewable energy, with almost half of its domestic needs already provided by renewable sources, compared to the global average of 13%. Hydroelectric and sugar-based biofuels dominate its environmentally-friendly drive for more energy, and flexi-fuel cars, which run on alcohol, petrol or a mix of the two, are enjoying a popular resurgence.
So what does all this mean for Israel? Israel has undoubtedly carved out a place for itself in the world community, to the detriment of the indigenous Palestinian population. As of 2010, it is a member of the Organisation for Economic Cooperation and Development (OECD), often called the 'like-minded rich-man's club' – even if the "poorest member". Russia, China, Brazil, and India, are yet to receive an invitation to the club.
Over the past two decades, Israel has become a high-tech hub, a world leader in technology start-up companies, well-oiled by venture capital investment, and appropriately dubbed, 'Silicon Wadi'. Water-stressed Israel is also a leader in agricultural technologies, having refined the successful 'drip irrigation' water conservation method which applies water directly to the plant roots, and now controls half the world market. Over half of Israel's sewage water is recycled, and it is largely self-sufficient in fruit, and vegetables.
As for military spending, Israel is a significant player, exporting two-thirds of its weapons production, beating the UK to become the world's fourth largest arms exporter. Meanwhile, Israel has aspirations to become a satellite superpower, and belongs to the elite class of countries not only able to manufacture and launch (spy) satellites, but even capable of blinding the satellites of other countries.
Finally, recent discoveries of vast reserves in the Levant Basin's Tamar and Leviathan gas fields, has put Israel on the map as an emerging energy power, with recovery estimates standing at 80 times Israel's annual consumption.
These developments have not gone unnoticed. China has a substantial presence in the Arab world and Iran, with half its oil coming from the Middle East. The region also supplies 70% of India's oil needs. The Middle East is therefore set to become more important to foreign powers, not less.
India, like China, was a former supporter of the Palestinian cause, and Arab world at large. The 'peace talks' between the Israelis and Palestinians in the early 1990s served to bring Israel legitimacy in the eyes of those with whom it had previously had frosty relations. A further catalyst for change in the foreign relations of India and China, was the collapse of the Soviet Union in 1991, which prompted them both to look for new friends.
Israel has since become India's number one defence partner, competing with Russia. In addition to large arms sales worth billions of dollars, India also cooperates with Israel in the area of (spy) satellite imaging, particularly in the wake of the 2008 Mumbai attacks. India is now also providing commercial satellite services for other countries, and has recently launched Israeli satellites into space.
Furthermore, Israel is applying its agricultural know-how to Indian farming challenges, where, like in China, water is becoming severely stressed. Nearly half of Indian children under 5 years old are malnourished, and its farms suffer from inefficiency. India's quest for crop self-sufficiency embodied in the Green Revolution, may be coming to an end as the population surpasses the 1 billion mark.
Israeli cows produce the highest milk yields worldwide, thanks to computerised milking systems, and Israel is now helping optimise dairy output in India, in addition to supplying 40% of Vietnam's milk consumption.
Meanwhile, energy-hungry China recognises the potential of Israel's recent gas finds, and CNOOC, China's largest offshore oil and gas producer, is currently examining investment opportunities in Israel's Leviathan gas fields. CNOOC is rapidly advancing its oversees acquisitions, and by 2030, its foreign assets may account for 30% of China's total production.
Brazil is a main transit point of cocaine grown in South America, which is then sent onwards to Europe's lucrative market. Israel is helping Brazil control this problem, which has so far acquired 14 Israeli drones to monitor smuggling through its borders.
Brazil is also fast becoming the world's 'breadbasket', being the top exporter for numerous foodstuffs, including sugar and meat. It is also the holder of 15% of the world's freshwater supply, which is set to eclipse oil as the commodity of the 21st century. Brazil cannot afford complacency however, and is keen to address its water management problems using Israeli expertise in water conservation technology.
None of this puts the Palestinians in a good place. Israel is increasingly becoming useful to the world; as a corollary, the incentives for world leaders to help re-carve 'Palestine' are decreasing.
The Middle East North Africa (MENA) region itself has enormous growth potential, with enormous energy reserves, and a near half billion strong youthful population that connects strategic land and sea corridors. An old Chinese proverb advises, that 'the first to change, wins'. As old powers recede, and new powers are born, the Middle East needs to see the next century through fresh eyes if it is to prosper.
Jameel Zayed is a final-year chemistry PhD student at Cambridge University, and is active with the Cambridge University Palestine Society. His family's roots are in Beit Nuba, a village in the Latrun area now covered by Canada Park.
This article may be reproduced on condition that JNews is cited as its source.
This work is licensed under a Creative Commons Attribution-Noncommercial-Share Alike 3.0 Unported License.