Tuesday, 29 June, 2010 - 12:54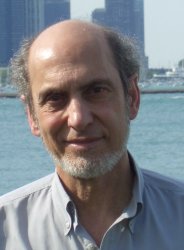 New clashes between Jewish settlers and Palestinian residents of East Jerusalem this week throw into relief a long running conflict in the holy city.
Since Israel annexed East Jerusalem in 1967, ultra-nationalist settler communities have been infiltrating the heart of Palestinian neighbourhoods like Silwan and Sheikh Jarrah with the intention of creating an "undivided Jewish city".
Maverick mayor Nir Barkat, an ex paratrooper turned businessman, is forging ahead with a programme of house clearances intended to forestall the possibility of a shared capital for the Palestinians and to alter the demography of the city to ensure a Jewish majority.
Despite pressure from Washington to halt demolitions and illegal settlement building, Barkat's most controversial plan got through the first of three stages at a meeting of the Jerusalem Planning Council on June 21, with the world's media in attendance.
The 'King's Garden' plan designed by architect Arieh Rahamimov involves demolishing 89 Palestinian homes in the Al-Bustan area of the East Jerusalem neighbourhood of Silwan, home to around 50,000 Palestinians and 70 Jewish families.
Silwan residents' opposition to the plan is backed by Israeli and international NGOs and peace activists. The US State Department reacted to the planning committee decision by saying it "undermines trust fundamental to progress in the proximity talks"
The response of Israeli Prime Minister Benjamin Netanyahu, who is due to meet President Obama next week, fell far short of all-out disapproval. He said he "hopes that since this project is only in a preliminary stage, that the dialogue can continue with those who have built homes on public land and it will be possible to find an agreed solution in accordance with the law."
Defence Minister Ehud Barak, speaking in Washington last week, simply noted the Jerusalem authorities' "lack of common sense and sense of timing".
In March 2010 Mayor Barkat presented his plans for Jerusalem to British media, and at Chatham House in London he said, apparently without irony: "The whole world is watching us. This obligates us, Jews and Arabs, to work together, without discrimination, to advance the city's interests".
Many felt rather that he should have been arrested as a war criminal for his push to Judaise the city under the pretexts of development, biblical archaeology, tourism and business.
The 89 Palestinian homes under threat are on a site where settlers claim King David wrote his psalms. 'King's Garden' is intended as part of a ring of park projects around Jerusalem being pursued as a 'Modern Vision' for the city.
Ir-Amim, the Israeli organisation promoting a 'viable and equitable' Jerusalem, described the projected tourist sites as a "Disneyland" in a crowded Palestinian neighbourhood.
Excavations during the British Mandate period (1917-1947) revealed tunnels beneath Silwan dating from the Canaanite period 4000 years ago. But now unorthodox and dangerous archaeological techniques, condemned by Israeli experts, are being employed, tunneling under Silwan's houses and schools
These settler-inspired digs destroy the history of Jerusalem through other, mainly Islamic, eras but retain parts that aim to bolster Israel's biblical claim to the land. Despite having failed to establish a connection with King David, they have renamed part of Silwan the "City of David" and set up a visitor's entrance in an expropriated Palestinian house.
By extending the Jewish Quarter of East Jerusalem's Old City into key areas of Silwan and driving Palestinians out of occupied land, the project contravenes Article 53 of the Geneva Convention.
Occupants of Palestinian homes targeted for takeover or demolition regularly face intimidation by extreme settler groups like 'Elad'. These have been given free reign and backing from private and state security police.
International pressure has delayed the Al-Bustan demolitions. Now, a pall hangs over the lives of families in Silwan, afraid to lose their homes at any moment. Fakhri Abu Diab, an Al-Bustan resident whose house is scheduled for demolition, says anxiety destroyed the joy of his daughter's wedding last weekend.
For 43 years the Jerusalem authorities have approved not a single development project for Palestinians, who are deprived of many basic rights and have no say in the numerous plans for Jewish-only projects on land expropriated by the State.
Orly Noy of Ir-Amim, says that since 1967 the State of Israel has built 50,000 housing units for Israelis in East Jerusalem alone, while in the same period, "it gave Palestinian residents of Jerusalem, whose numbers have since grown from 70,000 to 300,000, a total of only 5,000 building permits". 1,010 Palestinian housing units were demolished in East Jerusalem over the past decade.
Despite its residents paying full taxes, Silwan has seen no improvement to its notoriously inadequate infrastructure and social provision, while the municipality has prioritised plans for more recreational sites for tourists. Inequalities in municipal services are well-documented in Jerusalem, which was intended under the 1947 Israel/Palestine partition plan to be administered under United Nations sovereignty as an international city or "corpus separatum".
Netanyahu, under pressure from President Obama and Hilary Clinton, had ostensibly frozen all settlements and other changes to the status quo, including those in East Jerusalem.
Mayor Barkat seems to have decided to go ahead partly as payback for being ordered to evacuate an illegal settler building, the seven storey Beit Yonathan in the heart of Silwan.
He claims that "The new plan for Silwan allows for the addition of thousands of housing units for the Arab sector and the resolution of hundreds of construction violations". But such expansion would be virtually impossible for Palestinians to implement, requiring access roads, parking and sewage infrastructure that simply don't exist in Silwan.
An excellent alternative plan produced by the architect Youssef Jabareen, keeping all the existing homes, and also creating parks, was rejected by Barkat's municipality.
In pursuing Barkat's biblical fantasy for East Jerusalem Israel seems determined not to accept any limitations on its illegal territorial expansion, or its persecution and hounding of Palestinian residents. The recent killings on the Gaza flotilla and Israel's evasion of any attempt to call it to account, as with its dismissal of the Goldstone report on Operation Cast Lead, lead to one logical conclusion.
Architects and Planners for Justice in Palestine concludes that unless the United States takes drastic action, like the withdrawal of billions of dollars of US funding for aid and weaponry; unless the European Union removes Israel's trade privileges; and unless the call for comprehensive BDS (Boycotts, Divestment, Sanctions) is applied, Israel will continue in its dangerous trajectory as a rogue state that is out of control.
This work is licensed under a Creative Commons Attribution-Noncommercial-Share Alike 3.0 Unported License.